Kitchen and Bath Remodeling Contractors
Once you have decided your home or condo apartment needs a makeover, a good way to start the remodeling process is from the kitchen and bathroom areas. However, the first step is searching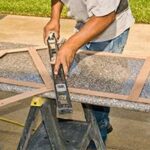 for kitchen and bath remodeling contractors like ECO Home Builders. Our remodeling company can design, install and furnish, all the components to complete the bathroom and kitchen remodeling handling all the permits, inspections and job-site protection; demolition, disposal, concrete and any other trades that may be needed.
Why Hire Our Services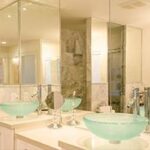 ECO Home Builders is the leading Florida Kitchen and Bathroom design firm. With a decade of experience, a highly trusted team of professionals and diverse project portfolio we can handle with precision, quality and care any construction and remodeling project. We have solidified valuable connections, which provide us to acquire faster permits to deliver unbeatable time frame schedules with higher product standard and services for our customers.
As the one-stop shop for all of your renovations needs, our Florida licensed kitchen and bath design contractors take every remodel and construction steps consciously. A successfully remodeling project means obtaining the necessary permits, carrying out the installation, plumbing, electrical and construction, to passing the final inspection by the county with no delays. That is why, whether you're looking to update your kitchen, bathroom, or your entire home, ECO Home Builders has a dedicated team for every project.
Space Design
Kitchen Renovations
Bathroom Renovations
Full House Renovations
Custom Cabinetry
Custom Millwork
Smart Home Technology
And much more
Bathroom Remodel
A bathroom remodeling means a successful and within schedule completion, respecting all the project parameters that a remodeling entails. We have built relationships with the quality manufacturers, which means we can bring you envisioned product at deep discounts. This means that transforming an outdated bathroom into an oasis escape from your daily stress needs can become a reality and meet your expectations and initial budget.
Kitchen Remodel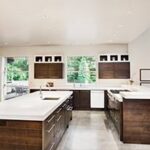 Begin a new tone for your home with a kitchen remodeling from ECO Home Builders. Our licensed and experienced team of kitchen designers and contractors can execute your remodeling with ease undertaking every aspect of your custom design project. We can execute the design, order, and install of cabinetry, products, and flooring, resulting in the realization of your envisioned dream kitchen.
ECO Home Builders – Kitchen and Bath Remodeling Contractors
Discover the value that ECO Home Builders has to offer, and begin your kitchen and bathroom remodel today! FREE onsite estimate at 954-665-0852
Follow us on Facebook.