Local Kitchen Remodeling in South Florida
Have you set eyes on a beautiful backsplash, or have seen in a home magazine a hardwood flooring that you like? Do you think is time to renovate your kitchen to increase the value of your home if you want to sell it in the future? If so, ECO Home Builders can help! As a local kitchen remodeling company, we can do any home renovations and makeovers that include changing fixtures, moldings, kitchen counters, and sinks to motivate your cooking and make it more desirable for buyers if listed for sale.
Why Hire Us
ECO Home Builders specialize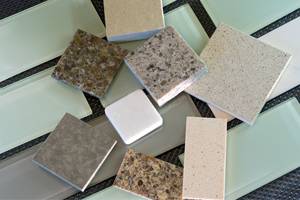 When working with ECO Home Builders, you'll benefit from our experienced design team who will work closely with you to create your envisioned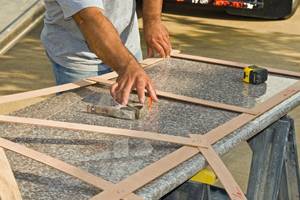 cooking space based on your specifications and needs. In addition, to creating the perfect space, our design team is experienced in complying with the appropriate code, to obtain at the finalization of the project the necessary permits.
Also, before the renovation begins, our design team will show you the blueprints and other design materials so you can approve layouts, themes, and colors. At ECO Home Builders our clients play an integral part of the process especially when it comes to renovating any part of their home.
Other Services
We are a certified renovation company providing kitchen remodeling, bathroom remodeling, room additions among other services,
 for residents of Broward and Palm Beach Counties.
Bathroom Remodeling
When it comes to a bathroom remodel we can replace virtually any feature of the desired area. We can completely tear out the existing cabinetry and drywall and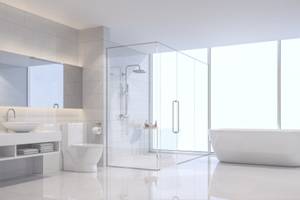 rearrange the layout to create a unique and modernized space. At ECO Home Builders, we understand that the value of a home will increase with an updated bathroom, that is why we'll make sure the entire area is constructed with durable, eco-friendly products that will look beautiful and stay that way for years. Likewise, a bathroom remodel involves replacing bathroom cabinets, a new shower or tub, and laying down new flooring. In short, we can professionally design and renovate just about any aspect of a bathroom, or any room in your home.
Room Additions
As a full-service home remodeling company, we offer room additions for clients that need extra space in their homes for an office, a new bedroom, or an enclosed garage. With a wide array of products and services, our designers can discuss your renovation goals and help you choose specific products to complete the remodeling project you have envisioned.
ECO General Contractors – Local Kitchen Remodeling
Regardless of the remodeling options you choose for your home in Florida or any other nearby area, be confident that our experienced contractors and installers will transform your property with meticulous craftsmanship. When it comes to renovation, we'll make sure the final result is what you had imagined.
Call today at 954- 665-0852 or 888-257-8514
Follow us on Facebook.