Are you looking for a commercial renovation makeover for your business? Consumers these days are more sophisticated than ever. The environment in which they shop, eat or visit plays a great role in whether they will be coming back to your establishment or not. If that environment is dull, then there's a high chance that your customers will not return to your establishment.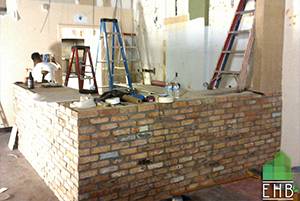 The best way to leave a strong and lasting impression on your customers is to team up with an experienced commercial renovation company. A renovation company can bring your commercial space (whether it is a restaurant, a retail store, or an office) to the next level and will help you create a solid introduction.
If you are looking for experienced commercial renovators, ECO Home Builders has the potential to add sophistication and a fresh look to your establishment. We have got what it takes to transform your renovation ideas into reality, no matter what size of business you have. Whether it is a small or big restaurant or a small or big retail store, you are guaranteed that our team of experts will have it completely improved and renovated for the most productive and positive business environment setting.
Why Choose Us?
At ECO Home Builders, we understand that your commercial property is one of your biggest investments and to expand or protect your investment; you have to undertake renovation jobs. All our professionals are certified and experienced contractors who have the right skills and tools to deliver the best of commercial renovation.
Some of our most distinctive features include: 
Excellent craftsmanship
Reliability
Expertise
Proven competence
Latest industry knowledge
Clear focus on quality
Devotion to the highest quality standards is our top priority. Our extensive knowledge of products, material options, and systems are the keys to delivering perfection to our clients. We constantly update our operational systems, construction models, equipment, technology, styles, and ideas in sync with the evolving developments in order to ensure that we deliver innovative solutions to our clients and help them stay with the most up-to-date design trends.
Our Services
We can do everything from aesthetic touches to structural repairs. Following are some of our major services: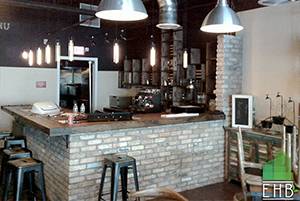 Painting: Whether you prefer cool color palette or warm tones, painting is the best way to improve the appearance of your building both inside and out.
Sealants: Caulking and sealing your store, restaurant or office protects the structure from the outside elements and helps increase energy efficiency.
Flooring: Whether you prefer hardwood, tile, carpet, or some other material, we will remove the old one and install the new.
Siding: You need a new siding installation if your commercial building looks rundown. It will add instant appeal and class.
Roofing: A leaking roof is bad for business. If you need roof repairs, or simply an entirely new roof, our experts are always here for you. They can finish the job efficiently and quickly.
Windows and Doors: If your windows have aged or cracked, we can replace them. We also install energy-efficient windows and doors.
Restoration: Extreme weather sometimes leaves its mark. Our restoration experts can efficiently repair water, hail, and other storm damage.
Tuck Pointing: Even tough brick and store materials require upkeep. We offer tuck pointing services on brick walls, chimneys, as well as entire buildings.
Are you ready for a commercial renovation makeover? Call us today at 954-665-0852 or click HERE to fill out a quick form!