Room Addition Renovation and Makeover Home
Do you have an investment property and need more equity when selling it, by adding another room or a garage area your actual home? If so, Eco Home Builders can help! We are a licensed residential and commercial construction company with the commitment to quality of service when performing any remodeling job.
Why Hire Us
Rest assured each phase of the remodeling project will be met with precise care, skilled quality craftsmanship, and an eye for aesthetics. We work by ethical standards to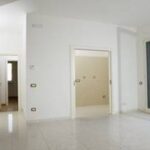 give each client our entire knowledge in the remodeling industry. This assures every client will have our devoting attention to their envisioned design needs, not forgetting their initial idea and focus on their main project.
Moreover, if you are thinking of remodeling your home by adding extra space, our specialty is "complete renovations," meaning providing a complete service; and being able to renovate an entire home or adding to the floor plan layout an extra space needed for multiple purposes. A new garage, a balcony, or a new bedroom adds value to a home and to be more desirable for prospective buyers.
Other Services
We are a great kitchen and bathroom remodeling company, taking into consideration many of components involved in a successful makeover renovation. The coordination needed for the project must be designed properly, and all materials ordered on time for the construction to be managed and flow smoothly. Every year, ECO Home Builders perform hundreds of complete renovation projects with our remodeling consultants, project managers, and field crews members experienced enough to know how to get it done right the first time.
ECO Home Builders – ECO Home Addition Contractors
Would you like to schedule a free consultation with one of our remodeling consultants? Call today at 954-665-0852
Follow us on Facebook.