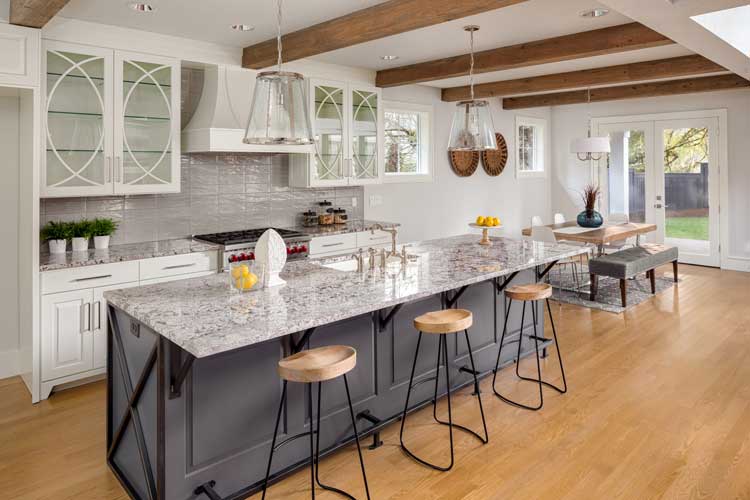 Kitchen Remodeling and Renovations
Remodeling the kitchen is the perfect way to liven up your space while skyrocketing its financial value. At ECO General Contractors, we can craft a masterpiece kitchen for you – having a blend of functionality and elegance at HIGHLY AFFORDABLE prices.
Here's Why You NEED Kitchen Remodeling:
We can list tons of reasons why your kitchen needs a makeover, but let's keep things simple by only talking about lifestyle. Your current kitchen layout might've worked well for the previous possessors, but YOU are the current homeowner. You should be able to design your property however you want.
Maybe the kitchen lacks a breakfast bar, and you want one so your family can enjoy a coffee or a quick meal without having to go to the dining room. Or, you might love cooking and need the kitchen to flow in a certain style since you'll be spending several hours there.
Whatever the reason is, your kitchen needs to be adjusted as per your lifestyle and not the other way around. We at ECO General can help you build your dream kitchen.
Kitchen Remodeling PAYS OFF Itself:
Did you know that 80% of homebuyers put the kitchen among the top three spots in a home? This means having a kitchen with practicality, aesthetics, and modernity can bring you better offers and yield Benjamins in big racks.
Plus, adding skylights or windows and properly insulating the space while remodeling can reduce energy costs and slash some bucks on utility bills. Our experts specialize in renovating kitchens to make use of natural resources and insulation for minimal energy consumption.
We Can Help You Improve Your Kitchen's Functionality & Space:
A fully functional kitchen needs to have a proper flow and seamless integration with the rest of the home so it doesn't look alienated. Moreover, there should be adequate space for you to move around and cook in peace.
With innovative thinking and a little bit of work, we can turn the kitchen into the most comfortable and appealing room in your home.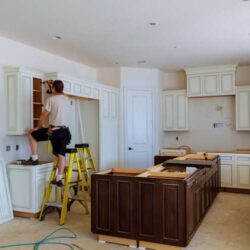 Our Services Can Be Tailored to Fit All Budget Sizes:
We know one size doesn't fit all, which is why we design and remodel the kitchen as per your pocket. We won't ask you to stretch your budget to add more bells and whistles – with the right professionals on your side, less can be more.
The gist is, we bring our A-Game irrespective of the remodeling project size and never let any resources go to waste; everything is used with utmost creativity.
Why ECO General Should Be Your Kitchen Remodeling Contractor:
Transparency: We take honesty and integrity very seriously. No matter how big or small a project is, every part of the job is always accounted for.
Team of Professionals: We have two types of people in our team; the thinkers and the lifters. The former ones are creative designers that'll breathe a new life in your kitchen's design. The latter ones are builders with excellent attention to detail; they turn designers' vision into a masterpiece.
Results: We only speak one language – RESULTS. When you sign a contract, we work until we don't get the desired outcomes, and you are not thoroughly satisfied.
Affordability: We cater to the needs of people of all budget sizes. The quality of workmanship surpasses our prices, and you'll see that when working with us.
Don't let that clock tick more than it already has; pull the phone off the hook and call us. Paint the picture of your dream kitchen – we'll turn it into a beautiful reality.
Latest Residential Remodeling Projects