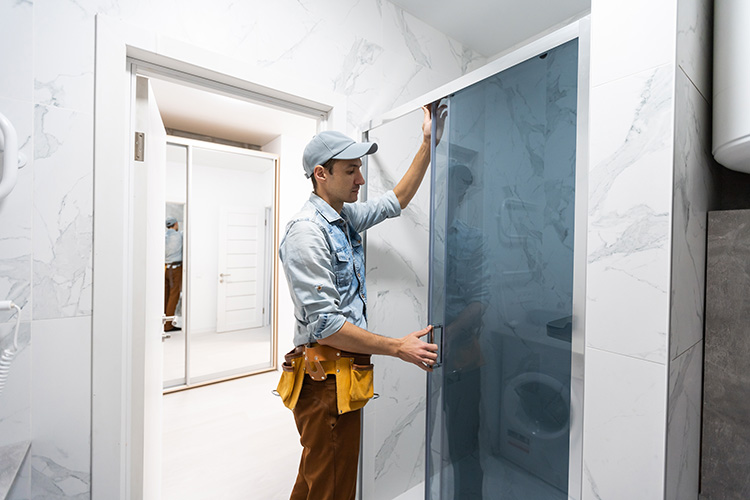 Bathroom Remodeling Contractor
Searching for a bathroom remodeling contractor? Hiring the services of the right bathroom remodeling contractor makes all the difference in the overall project outcome. ECO General Contractors offer professional remodeling services including bathroom remodeling, kitchen remodeling, whole-home remodeling, etc.
Why Hire Us?
As an experienced general remodeling contractor, EHB offers reliable, affordable, and dependable remodeling services in the Florida area. Our remodeling experts are committed to offering high-quality services to our clients.
Certified, Qualified and Professional Staff
All our staff members are highly experienced, qualified, and professional. Furthermore, they are insured and certified. Rest assure knowing that the services you will receive from our personnel are the best in the remodeling industry.
Innovation
Throughout the years of our service, we have been at the forefront of innovation in residential and commercial remodeling services industry. From innovative computerized estimates to detailed project assessment, to technological planning, EHB has offered major value to the remodeling industry in cost management and cycle time reduction.
Always available
We are ready to respond to our clients 24/7
Fast response times
Thorough documentation
Onsite within hours
Experts at finding quick solutions to your emergency problems
Our Services
Vinyl, Tile and Laminate Flooring
At ECO Home Builders, we can help you upgrade your bathroom's look and feel by professionally installing new flooring to suit your taste. We offer several options of flooring materials including vinyl, carpet, tile, luxury and resilient vinyl, laminate, etc. each with their own set of patterns and shades. While there are various factors to consider when replacing your bathroom's flooring, we offer free design consultation and top brands. So whenever you wish to install or replace bathroom flooring to remodel your bathroom, our experience bathroom remodeling team will ensure that the job is done according to your satisfaction.
Countertop Replacement
We can help you create a more inspiring and inviting space by installing new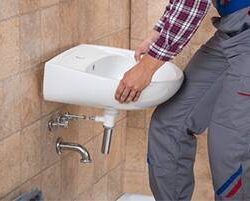 countertops in your bathroom. EHB uses high-quality materials and installation service. Our granite, solid surface and quartz countertop materials are available in wide range of edge options and colors. Our experienced countertop installers will protect the surrounding areas of the job, complete the task on time, and then clean up the area so you can fully enjoy the fresh look of your bathroom.
Vanity Installation
So you have chosen a new vanity for your bathroom. Whether it has already been delivered or pending delivery, we can take it from there. We can dispose of or remove your current vanity and then professionally install the vanity without any hassle.
Professional care and devotion are essential to everything that we do, dedicating ourselves to customer satisfaction. Similarly, collaborating well with our clients always leads to a stronger relationship, greater trust, and an excellent end product. We cover all kinds of industries and strive to design a look and finish that exceeds original clients' requirements. Call us today for an onsite appointment at 954-665-0852 or click HERE and fill out a quick Form!
Follow us on Facebook.
Latest Residential Remodeling Projects