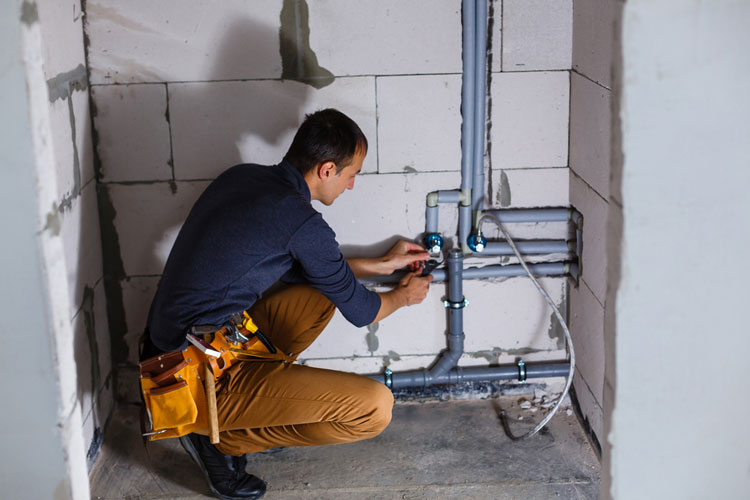 Plumbing Service
Are you looking for a plumbing service? There are many types of plumbing issues such as leaky faucets, clogged drains, and sewer damages. When this happens, is best to hire the services of a professional construction company to diagnose the condition of your plumbing accurately. At ECO Home Builders, we provide professional plumbing services. From faucet installation to drain cleaning to leak detection, we cater to all your needs.
Why Hire Us?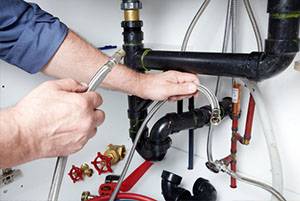 With years of experience in the industry, EHB provides reliable, high quality, and affordable plumbing services for customers throughout Florida areas. Through our competitively priced services, we can help you with boiler installation and repair, burst pipes and leaks, taps, showers and baths tanks, pump leaking, burst radiators, overflows radiators, and much more.
At EHB, we know that where plumbing is concerned, your plumbing systems and appliances may not show any symptoms before they fail. That's why we offer emergency plumbing repair service with a fast response time to help you rectify the problem before it causes costly, serious damage to your home or business property.
From your initial contact with our company to the completion of the job, we are available for you every step of the project for a trouble-free, smooth experience. We pride ourselves on our quality workmanship and fast response rate, customizing our services to suit the specific requirements of the job.
At EHB, excellent customer service is our primary focus. Throughout our years of service to Florida residents, we have devoted a great deal of hard work and time to make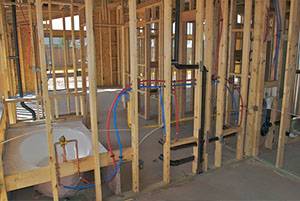 sure each and every job is completed to our clients' expectations. As a result of this devotion, we have seen important improvements within our company which have contributed to our continuing success.
At EHB, we can help you with all kinds of plumbing issues, be it a minor repair or a full installation; our goal is to offer a service that is second to none.
• General Plumbing, Repairs, and Installation
We carry out various general plumbing works including sinks, taps, toilets, hot and cold water pipes, water heaters, bathroom replacements, pumps, showers, as well as removal for decorating whatever you want plumbing-wise.
We also specialize in heating system installations and repairs, refurbishment or replacement of plumbing systems, treatment and power flushing, chemical cleaning, and much more.
• Bathrooms
ECO Home Builders can renovate your bathroom from a minor replacement and remodeling to a complete alteration. We specialize in shower installs, replacement, and repairs including all types and models, vented, unvented mixer showers, electric showers, and power showers fed from combination boilers.
Have a wet ceiling or leaking bathroom problem? Don't worry; we are here to help. With our detailed inspection, we will determine the root of the problem, and fix it professionally and quickly.
• Free Estimates
For your convenience, we give free verbal or written estimate at any time. We are happy to visit your home to quote you on any kind of work required. We can provide a detailed description of the work with a clear breakdown of the costs and the estimated time to complete the project.
Eco Home Builders – Plumbing Service
Are you ready for your plumbing service? Request a free quote today! For more details call us today at 954-665-0852 or visit our click HERE and fill out a quick Form!
Latest Residential Remodeling Projects