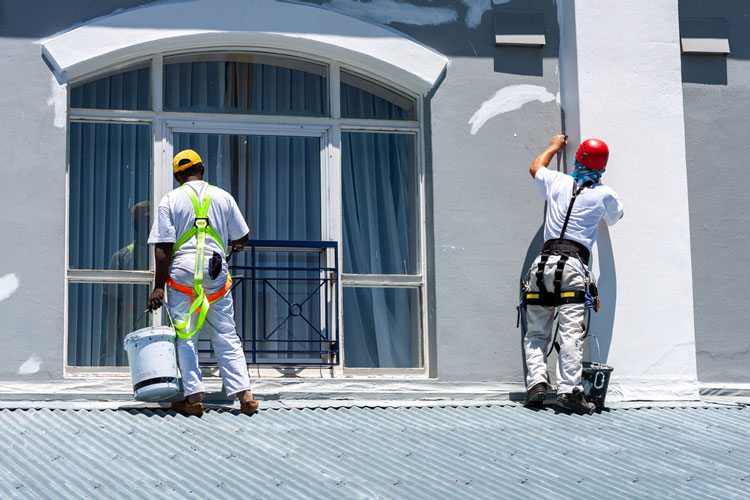 Residential Painting Contractors
Are you looking for residential painting contractors? Residential painting whether it is for the exterior or the interior of a home or business can be a daunting task. All the involving tasks such as getting the scheme to match, choosing the colors, getting the right contractor, etc, can be nerve wracking. At ECO Home Builders, we can handle both interior and exterior painting jobs to enhance the facade and overall look of a property.
Why Hire Us?
EHB residential painting contractors offer a comprehensive painting service to all residential sectors of South Florida. Our painting services are available to homeowners, main contractors, builders, property developers, local authorities, and estate managers. Our goal is to achieve a continuing business relationship through consistent high standards of work along with an excellent customer care and pricing policy.
Some prominent features of our residential painting contractors are:
• On time job completion
• Commitment to high quality
• Attention to details
• Experienced and skilled staff
• 100% satisfaction guaranteed
Our Services
• Interior Painting Services
Interior paint is an excellent way to transform the look and feel of your home completely. EHB is your trusted partner for any kind of interior painting project. Maybe you want to improve the look of your home, a new color, a touch-up, or an entirely new idea. If that's the case, we can assist you meeting you directly to discuss your creative ideas about interior painting and give you a free estimate for our services.
Perhaps you only know you want a change, but don't know what you want to do. If so, we will provide you our color consultation to help you choose what suits you best. Our expert colorist will inspect your living space and advise you on what painting color will work best for your home. We will help you choose the final plan for your home interior.
• Exterior Painting Services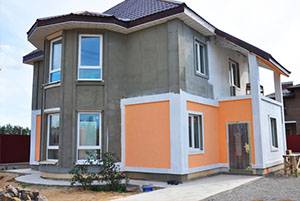 EHB residential painting contractors are eager to help you on your exterior painting project. We offer free estimates and can visit your home, analyze your project, and provide you with a reasonable price to complete the work.
We customize our exterior painting projects according to clients' specifications. If you already have a color in mind, then we can immediately execute the project according to your vision. And if you need professional help in the selection of a color, then we can offer a free consultation. Our color professional will inspect your home and your neighborhood to recommend a color that may work for your home.
Whether you know your color or require assistance choosing one, this is your exterior painting project and your satisfaction is our ultimate goal. We are eager to offer the support, expertise, and knowledge to create a personalized exterior painting plan that you will love.
Eco Home Builders – Residential Painting Contractors
Ready for a Residential Painting Contractors? Free quote today! For more details call us today at 954-665-0852 or visit our contact form and fill out a quick Form!
Latest Residential Remodeling Projects