Tile Installers
Are you looking for tile installers? Whether it's a floor mosaic or any creative tile visual element meant to add a personal touch to your home or business, ECO Home Builders is here to help. We are experts in renovating any with a superb tile installation of your choice. We can easily and quickly change the look and feel of any space due to customized colors and patterns tailored to the desires and needs of the property owner.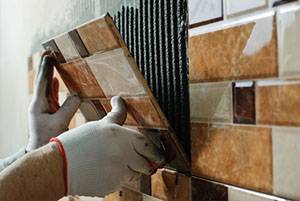 If you have decided to renovate your home or commercial property with tiles, let ECO Home Builders install it for you and provide you convenience and professionalism of our service. Whether it's a repair of broken or cracked floor tile or an installation of new tile backsplash in the kitchen, we have got you covered!
Why Hire Us?
ECO Home Builders is the best source for high-quality tile installation services. With a vast experience in the construction and renovation industry, so we are a company known for our outstanding craftsmanship and excellent customer service. With us, you can rest easy knowing that the job will be done right and according to your standards and expectations.
Whether it's the family room, foyer, den, living room, bedroom, kitchen, or bathroom, we are here for you. A new tile installation will bring value and beauty to your home. From selection to installation, no company can install tile floors in your house better than us. Whether it's natural or ceramic stones, diagonal or straight, we are the professionals that will exceed your expectations.
All our tilers are highly skilled and experienced so that you can expect only the highest quality of workmanship. At EHB, our goal is always to provide our clients with the best possible workmanship and service.
Our Services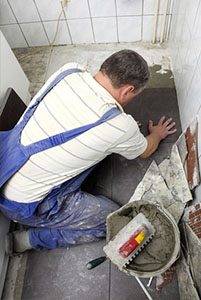 EHB tile installers service provide additional services including removing old tiles, repairing tiles, fixing problem substrates and making shower and wet room areas waterproof, etc. We cover all aspects of floor tiling, wall tiling, outdoor tiling, and many more additional services for residential and commercial clients.
• Residential Tile Installation
As residential tile installation providers, we are dedicated to improving the look and beauty of your home in addition to adding efficient function. Tile floors and walls are recommended additions to any home because they complement the space with elegance and emphasized sophistication.
Our design consultants will closely work with you to create the pattern that suits your style and taste. We will also help you with your selection of the tiles for your project.
• Commercial Tile Installation
Commercial tile installation is another specialty of our services. Our portfolio includes various commercial spaces such as newly-constructed hotels, schools, living facilities, hospital additions, and airport terminal renovations. We are experienced and fully equipped to complete commercial tile installation projects of any size.
Apart from installation, our services include:
• Surface preparation
• Measuring
• Tile cutting with professional equipment
• Leveling of tiles and correct spacing
• Tile laying with proper adhesives
• Tile removal
• Tile resurfacing
• Tile polishing and cleaning
• Application of waterproofing (if needed)
• And much more!
ECO Home Builders – Tile Installers
Are you ready for your tile installation services? Learn more about our residential and commercial tile installation services and request a free quote today! Call us today at 954-665-0852 or click HERE and fill out a Form!
Latest Residential Remodeling Projects