Bathroom Remodeling Companies Near Me
Back in the days, bathrooms were covered in bright wallpaper patterns, black and white checkered flooring, or a combination of both. However, these properties are very appealing to buyers as they have the potential to open new spaces due to its floorplan characteristics. To make them look trendy again and up to date design standards, renovations have to be made to increase their value for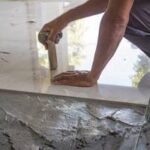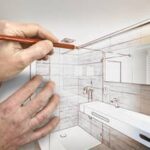 future revenue.
New features that will make a place sellable in the future as homes are treated like any other investment, is a bathroom makeover. Starting with small areas cost less to renovate if you are on a budget as you continue with other bathrooms and any other major repairs.
Searching for bathroom remodeling companies near me is the solution to start the makeover process and no one better than Eco Home Builders, should be your first choice!
Enhancing the look of the bathroom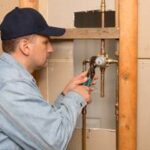 Bathroom cabinets and extra storage can help make maximum use of even the smallest bathroom space. Open shelves with new nooks and hooks can help organize any bathroom accessory without making the room feel clustered. From linen cabinets, toilet toppers and medicine cabinets, bathroom furniture can enhance any decor while adding a touch of elegance to the room.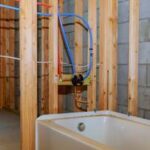 Continuing with a bathtub or shower enclosure will drastically impact the functionality and design of your bathroom. Fortunately, remodeling a bathroom has a wide range of alternatives for both quality materials and aesthetic designs depending on anyone's rustic, modern or traditional style.
Forget about your bathroom sharing the same tile size for both walls and flooring. Nowadays, larger tiles are in trend as they are one of the most commonly used materials towards a successful design. They're easy to clean, extremely long-lasting and coming in different varieties. Some are more porous than others and better suited to be used as wall tiles. However, others are great for both shower and floor tile purposes.
Bathroom faucets, sinks and shower systems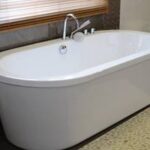 With bathroom fixtures, you can make a bold statement. Whether the design is minimalistic, sleek, or bold, there are bathroom faucets to suit every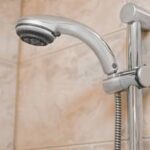 design style. With the vast portfolio of quality providers, we can choose the right faucet helping you through the available options that perfectly suits your style and needs.
Sinks vary in design and size, and we want to make a bathroom look and feel more spacious. The right option should complement your interior design either going for a pedestal sink or a wall-mounted unit.
Last but not least, updating the shower system ranges from a very simple shower head, handheld shower or a deluxe rainwater system. Likewise, sink faucets and shower faucets can have a single or two handles to maneuver the water temperature easily.
Eco Home Builders – Bathroom Remodeling Companies Near Me
Call for an onsite estimate at 954-665-0852