Home and Kitchen Remodeling Contractors Near Me
The kitchen is a part of the house that suffers lots of abuse and can wear out quicker than any other rooms. Also, if you bought a house from the 70's or the 80's, you may have spacious bedrooms and a bigger floor plan layout; however, the kitchen and other areas are definitely outdated. That is why, if you want to add more value to your home, searching for Kitchen Remodeling Contractors Near Me is a good start point for your fixer-upper project.
That being said, a kitchen remodeling or a bathroom remodeling is the most desirable home improvement projects you can invest in. It is a great way to add value to your home and simultaneously, save money with energy-efficient kitchen appliances. Though it involves much work, ECO Home Builders can help you make your home look better and increase the highest return on home value.
Why Hire Our Services
Whether your remodeling project will require a total rebuild or a change of some significant countertops, ECO Home Builders can design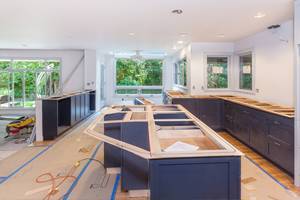 your dream home and make your vision become a reality.
Things We Consider When Remodeling Your Kitchen
Adding storage space to your kitchen is a good idea for a remodeling project as some older kitchens may not have enough storage space or cabinets are way too rundown. A remodeling project should include enough counter and table space, so people working in the kitchen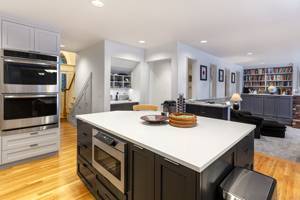 move freely from one part to another without disrupting one another.
Updating your kitchen appliances is also something to consider when remodeling, as it increases your home's value. Homebuyers often look at the reliability and durability of the appliances rather than having to pay lots of money to replace old, worn-out appliances as soon as they move in. We suggest including new energy-saving appliances when remodeling your kitchen, as it is a great thing to do as it can be a huge selling point.
Changing the old grimy cabinet pulls for new ones, updating cabinet hardware, and new flooring is other remodeling projects that add more value to your home. Kitchen remodeling will give new life to your old kitchen even if do not plan to sell your home and enjoy every inch of it.
ECO Home Builders – Remodeling Contractors Near Me
Need a home improvement makeover? FREE onsite estimate 954-605-0852
Contact Online