Eco Builders Bathroom Contractors
Are you looking for bathroom contractors? If so, we can help! Most people remodel their homes to increase the value of their property. Likewise, the construction of an additional bathroom is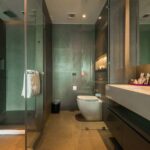 becoming more popular between property owners to make their houses standout within the real estate market. As a fact, three bathroom houses sell faster due to the convenience for each family member to have their own. Bathrooms are essential in any renovation project, and it is recommended that you hire the professionals at ECO Home Builders (EHB).
Why Choose Us?
ECO Home Builders is a residential and commercial renovation company that has been offering its quality services in the Florida area for many years. When people look for a Florida home remodeling contractor, they expect creativity, integrity, and quality workmanship. At EHB, we have all these traits and more as we are knowledgeable and experienced hard workers, looking forward to meeting all your expectations. From design layout to project completion, we can finish a bathroom remodel that looks contemporary, traditional, minimalistic or modern. Our goal is to gain the client trust and continue working with them whenever they have any residential or commercial remodeling needs.
Our Bathroom Remodel Services
• Bathroom Vanities
ECO Home Builders is the contractor of your choice when it comes to new vanities to complete a bathroom remodel. We have a wide variety of vanity selections for bathroom renovations to satisfy all the client's requirements and specifications. Whether you are in need of a bathroom vanity replacement due to a shortage of essential storage space or outdated dull fixtures, you can count on us to create the dream solution to your needs.
• Bathroom Countertops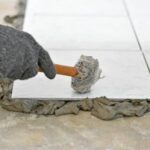 At ECO Home Builders, we are a premier provider of beautifully designed and custom-built countertops that will fit in effortlessly and seamlessly with your existing or new sink. You can choose from a variety of bright and soft colors to create the effect that complements your bathroom renovation. Our team will work with you from start to finish to help you get the countertop of your dreams. Our professionalism and dedication set us apart from others in the industry as we work hand in hand with our clients to make the right choices to suit your budget, style, and needs.
• Bathroom Flooring
Flooring is a critical component of a bathroom renovation. At EHB, we understand there's more than just personal taste when it comes to choosing the flooring. Either tile, marble, wood, or laminate, we help our clients every step of the way to help them choose what the best option for their flooring renovation needs. Your satisfaction is our top priority, that's why we will go through each phase of the renovation process carefully.
ECO Home Builders – Bathroom Contractors South Florida
For onsite estimates call at (954) 665-0852 or (888) 257-8514
Follow us on Facebook.