Are you looking for home builders in Florida? When it comes to building your new custom home, you need a reliable home building company that combines the best design and technology with traditional craftsmanship to give you maximum results.
Building the home of your dreams requires more than just wishful thinking. You need a professional team of home builders, drafters, and designers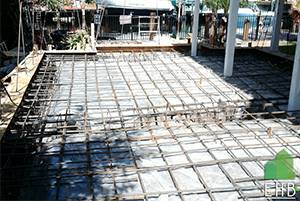 that are in place from the beginning. For a successful custom home building experience, it is essential to choose the best contractor company. As one of the best custom home builders in Florida, ECO Home Builders is the ideal choice for you. At EHB, it is our goal to transform your dreams into reality.
At EHB, our ultimate goal is to ensure a luxury and unique custom home for each of our clients from start to finish. Where some other home builders make a few variations of some homes over and over again, we don't. Why? Because each home build by EHB is truly unique and original, just like you. Furthermore, our service offering is tailored exclusively for each client and each build.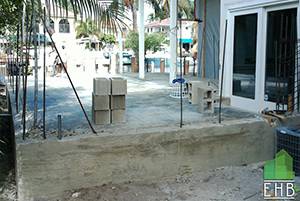 There are many custom home builders in Florida. What makes our service unique is that we cater to each customer's individual requirements offering unique architectural and interior design, and construction services. With the help of our EHB professionals, your concept on a sketch will be transformed into a beautiful new home. At EHB, we consider every detail and walk the client through the complete build of their new home.
Additionally, ECO Home Builders will work according to your own tastes and style, guiding and assisting you throughout the building process. Your unique vision for your luxury custom home is our vision too! Our experienced trades people and quality materials are not only hand-picked to match your individual and discriminating tastes, but to also fit the superior quality standards you can expect.
At EHB, we know that building a custom home can be exciting as well as stressful at the same time. That's why we make this entire process stress-free and enjoyable for you. We can also work with plans you may already have or work with our architect or yours. The best thing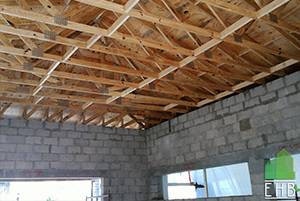 about this is that your design vision remains uncompromised.
The value of a beloved custom home does not simply come from the idea to make it gorgeous but also from the hard work and expertise to construct it well. These qualities along with our extraordinary customer service and commitment to excellence are the foundation of our business. We are experienced and skilled in custom home building, and design and we work in close collaboration with one on one with our clients to make their dream home come true.
At ECO Home Builders, we use the highest quality materials, aesthetic details, and latest technologies to build high quality, beautiful, and efficient custom homes. Your suggestions, needs, and ideas are important to us because we are your builder.
Eco Home Builders in Florida
Are you in need of a custom home in Florida? Don't hesitate to contact us at 954-665-0852 and we will work with you to build a residence of solid construction and great beauty through meticulous attention to detail. For contact details and more information HERE.
Follow us on Facebook.