Are you looking for a remodeling contractor? When working with a major renovation or remodeling project, sufficient knowledge and background of the project are required to prevent setbacks and frustrations. Hiring the services of a professional remodeling contractor is the best choice because it not only saves you from making costly mistakes but also helps you get the job done right.
If you want to renovate your residential or commercial property and have a clear vision of what you want to be done, ECO Home Builders is here for you! Whether it is a bathroom, a kitchen, a finished basement, or the entire house that you want to renovate, we at ECO Home Builders are ready to help.
Why Choose Us?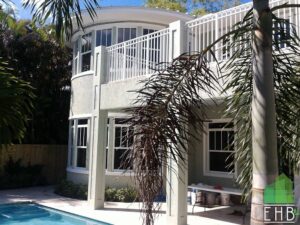 Our job at EHB is to transform your vision into a reality. We have years of experience completing residential and commercial remodeling projects of all types and sizes. We start by focusing on your vision and how you want things done, and then we ask questions to ensure that we understand the overall concept of the project. Once we get all the details, we start creating the design for your renovation. At EHB, our main goal is to make sure that everything is according to your specifications. We always complete our projects on time and within budget.
Whatever your remodeling project entails, we can help. By choosing EHB, you will get a true partner for your remolding project. We will make sure that all things are done just the way you wished for in a worry-free project. That's what we promise to all our clients, and it is what that makes our business grow more year after year.
Our remodeling services include (but not limited to) the following:
• Kitchen Remodeling
Remodeling is one of the most popular methods of upgrading your home, and the kitchen is especially known for its recognized title of being the soul of every house.
With us, you can easily replace various old aspects of your kitchen with new, affordable and reliable kitchen counters, appliances, sinks, or more.
 Our kitchen remodeling services include:
• Kitchen remodeling
• Tiling or back-splash Installation
• Flooring
• Kitchen island building
• Complete kitchen renovation
• Open space kitchen
• Bathroom Remodeling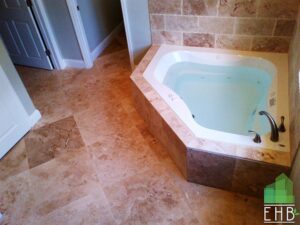 The bathroom is one of the most expensive rooms to remodel in a house. Home buyers look for houses that don't require loads of work; that's why the bathroom has a great impact when it comes to reselling value.
Call ECO Home Builders today to start your free consultation. We bring craftsmanship to the next level with our rough and finish carpenters, expert tile installers, and the best of experienced plumbers to ensure that your bathroom is renovated correctly and on time.
• Attic Remodeling
The attic is an essential part of a home. Whether you want the attic to be used for a bedroom, storage, kid's playroom, or even an office, ECO Home Builders can help. We focus on creating the perfect space for you. Gaining your contentment and satisfaction is our goal.
Are you ready for a remodeling contractor service? Request a free quote today! For more details call us today at 954-665-0852 or click HERE and fill out a quick Form!
Follow us on Facebook.