Commercial Construction Contractors Florida
Commercial construction contractors based in South Florida, ECO Home Builders has over 10 years of experience, developing and building projects all across Miami, Broward, and West Palm Beach counties. We create solutions catering anyone's unique business gathering the information at the beginning of the project to prevent any unnecessary costs. In addition, making the best use of your construction investment, we as builders, will create from the ground up your headquarters, while you focus on building your business.
ECO Home Builders Turn-key Solutions
Improved efficiency from beginning to end
Time and reliability for each step
Single Source Control
Better communication
Decreased construction costs
Scalability without sacrificing quality or time
Why Hire Our Services
Our commercial construction company has an established legacy with a track record of commercial construction projects such as buildings, office structures, and storefronts. We offer a timeline for the design process from beginning to the actual completion of construction to have enough flexibility taking into account inclement weather or other potential delays. That's why all our scheduled projects meet every deadline.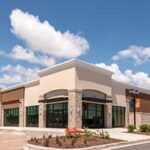 ECO Home Builders can properly estimate how much a project will cost since our company has established relationships with the top of the line, quality suppliers. That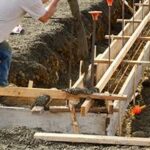 allows us to input fixed trusted costs to remain the same, rather than to blindside the client with hidden additional costs. We want our clients to be stress-free and without any source of aggravation, offering a list of fixed costs on an invoice in advance.
ECO Home Builders Commercial Construction Contractors
Throughout vast years of construction history in and out of South Florida, we have proven that we can deliver high-quality projects on time, and within budget. When you need a construction company, reach out to ECO Home Builders. Get your project starting by trusting the experts today! We want to be part of creating the right building construction at the right price for your business. Call today for a FREE onsite estimate at 954-665-0852
Follow us on Facebook.