Commercial Remodeling Contractor Near Me
You don't want any missteps when it comes to giving your commercial property a remodeling overhaul. That's why hiring the right commercial remodeling contractor is extremely important to help you attract new customers while retaining current ones. You want this project to be a seamless experience, as your business is your livelihood and commercial investment.
Why Hire Us?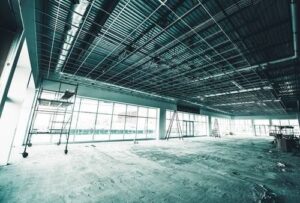 ECO General Contractors is a premier remodeling company that has been serving the Florida area for many years. They undertake all types of remodeling projects, including design-build from the ground up. 
When you remodel your home or commercial property, the stakes are high. To get superior quality and service, as well as protect your property investment, choose ECO General Contractors. 
We bring the following benefits to your remodeling projects:
We Are Connected
Our relationships within the industry ensure that we get the widest choice of materials and finishes for your residential or commercial remodeling project.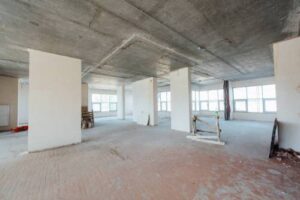 We Are Responsible and Dependable
As a well-established, experienced, and state licensed remodeling contractor, you know we will stand behind our work.
We Offer Expert Guidance
If you are unsure of the style or layout that you would like, count on us to offer excellent design options and solutions for your remodeling project. 
We can make your residential or commercial remodeling vision come true!
We Save You Money
With many years of experience in the construction industry, your remodeling project will be completed on time and on budget.
Our Services
Commercial Remodeling
At ECO General Contractors, we understand the challenges of a commercial remodeling project. Minimizing disruption to your workflow, staying on budget, and on time are all critical because they directly affect your business. A well-executed and well-managed commercial remodeling project will increase productivity, capacity, as well as space utilization within your business. We aim to have you as a client to offer the best possible solutions for your business.
Commercial Installations
Whether you are planning to occupy a new space or reconfigure an existing facility, we have the resources to meet your commercial installation needs. We can execute existing architect or engineer plans, or work with you from scratch. No matter which point we enter your commercial installation project, we will work diligently to provide the best results possible.
Residential Remodeling
At ECO General Contractors, we specialize in complete home remodeling, home additions, and home renovations. We will work with you to transform your residential property into the work of art by building and creating unique designs for each project while staying on budget and time.
Leasehold Improvements
Leasehold improvements range from relatively minor projects to extensive ones depending on the services to be delivered, budget parameters, and the purposed use of the space. No matter what type of leasehold improvement you need, we will do our best to ensure the highest quality work.
Are you ready to hire our services? Call today at 954-665-0852