Are you searching for New construction services? If so, ECO General Contractors can help! At ECO General Contractors, they ensure a well-managed project, to be deliver with quality in every phase of the design-build process, including a construction manager that would ensure the engineering and cost analysis are up to your expectations and within budget.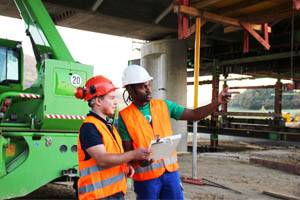 Services Included but not limited too:
Tenant finish-out

Convenience stores

Restaurants

Car wash facilities

Underground fuel systems
They will evaluate each project individually to provide prospective clients with the most efficient and cost-effective services. From tenant improvements to freestanding retail projects, ECO General Contractors has the necessary experience to assist with any of your construction needs.
They have the necessary experience in the construction field and development of retail convenience stores for clients who want to fast-track their construction. In addition, ECO General Contractors are particularly skilled in the installation of underground fuel systems for both local and national clients such as:
7-Eleven

RaceTrac

Mobil

Exxon

Shell

Chevron
Building excellence and trust in every construction Job
They are a company of enduring strength and a pioneering spirit. They continually find new and smarter ways to build, especially green building. Their construction services have been fine-tuned for many years by embracing advances in technology to help them build better.  
Their experienced team of professionals applies today's technology to proven building principles such as automated material expediting, electronic safety tracking, and Building Information Modeling (BIM). The main goal is to deliver better projects in a more efficient manner and user-friendly way to prospective clients.
With all of the changes in technology that have occurred over the last century, ECO General Contractors is up to date with anything that could enhance the possibility of building projects that couldn't be built before. Let them help you with your envisioned project and make it a reality today! Call for a FREE estimate at 954-665-0852