Home Builders in South Florida
Nothing like the feeling of a newly built property with finer extra touches adding a "Wow" factor and at the same time, a comfortable place to call home. If you are looking for home builders in South Florida, and professionals with an unparalleled dedication to one of a kind custom homes designed for today's lifestyles, ECO Home Builders has extreme attention to detail in construction and quality finishes defining their custom homes among the rest.
Why Hire Our Services
We value the relationships with clients, suppliers, and home building team to keeping the construction process a positive and exciting experience for everyone. Our primary goal is to design unique architectural spaces staying true to the client's style while incorporating the latest home technology and energy efficiency elements to go beyond towards a better future of saving and protecting the environment. Our A+ rating reputation for customer care is enduring while our transparency in the home building process provides clients the peace of mind that they need.
Everything is done with up to code standards from the core of each property site to the foundation and materials for every home to be one of a kind. Our homes great success and transparency in all the building process setting us apart as the Builder of Choice in South Florida.
The Building Process
We start with an onsite consultation to listen and evaluate what its ideal for you, your family and build the right home within budget. Also, to discuss the planning steps and time-frame for the project to take place.
After sending the survey to the Architect, a rough drawing is made, and after approved, an official Blue Print is produced, and the budget prepared while specifications are finalized.
After the construction loan is approved, the project can begin, and a series of meetings would be scheduled for custom material selections to ensure your home is finished to your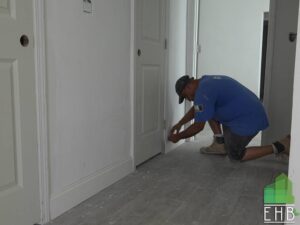 very high standards. On-site meetings are important to make decisions regarding where you want certain things. Your selections are always made prior to every phase of the construction event, so the home keeps the building process as scheduled.
The Final Stages
Once the construction project is finished, we have an instructional home showing to learn about where are the components of the home located and their functions. After that, a final meeting for any minor details that might need to be taken care of will be arranged.
ECO Home Builders in South Florida
ECO Home Builders goal is to make this experience as enjoyable and stress-free as possible. Our clients often tell us that we accomplished their envisioned home idea successfully and exceeded all their expectations. We have many satisfied customers, and we want to do the same for you. Contact Us & Get a FREE onsite Estimate today 954- 665-0852
Follow us on Facebook.