New Home Builders South Florida
If you have already decided that building a new home is a better option than buying an old one, you have come to the right place. More importantly, hiring the help of a professional home builder is a must as your future home is in their hands. That is why, when it comes to building brand new properties, ECO Home Builders offer quality new home building and home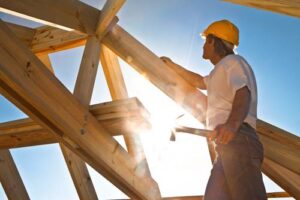 improvement within budget.
Why Choose Us?
Whether you are building a brand new property, remodeling an old one, or adding a new space, EHB can help. From concept to construction, we follow building code standards resulting in quality home constructions. Our projects never get delayed as we meet the clients' specifications, budget, and realistic timeframes. Our clients never get disappointed because they know beforehand what to expect from our company, services, and staff.
Our Services
• New Home Builds
Our home builder service is designed to make the process stress-free as possible. That's why we work alongside with our clients to make sure that we achieve the final product that is according to the client's requirements. Furthermore, we offer a wide selection of building materials that are high-quality and aesthetically appealing to the eye to enhance the property value. Either for building a housing complex or a single home to inhabit with your family, we take care of the entire project from beginning to end.
• Home Renovations
Besides new home construction, EHB specializes in residential remodeling. Whether you are adding a new floor to your home or renovating a bathroom, we guarantee the same level of service as from building a property ground up. We specialize in property renovations, house expansion, bathroom remodeling, kitchen renovations, and full restorations.
ECO Home Builders – New Home Builders South Florida
ECO Home Builders specializes in home building and remodeling projects of any size and scope. Our reputation focuses on craftsmanship, integrity, and strong client relationships. That is why we have repeat customers that use and recommend our services. For onsite contact information and more details about our home building and renovation services call today at 954-665-0852.
Follow us on Facebook.