List of Renovations That Increase Home Value
If you are the type of homeowner that is looking at their home as an investment, which you should, then you know that starting specific remodeling projects could increase its value in the nearly future. There are many options for home remodeling projects that you can do, but some of them are more suitable than others. Depending on your budget, if you want a full home makeover or start gradually, here are the areas that ECO Home Builders recommend to consider first.
Upgrade Your Kitchen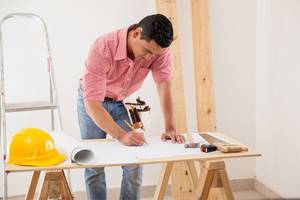 Unless you have a brand-new home, your kitchen could probably use a little work. After all, this is the heart of every home, and you need to make sure that you treat it as such! Since everyone probably chooses to congregate inside your kitchen every day throughout the year, we recommend a design layout that will fit everyone in this space. Increase Home Value by increasing additional storage, new counters, new cabinets, new flooring, and even new appliances. An island is also a nice feature if you have space for one.
When choosing your kitchen as one of your primary home remodeling goals, we encourage you to select the ones that will give you the most bang for your buck. Since you can recoup and increase your money in value, you'll want to do it right the first time. That being said, ECO Home Builders can boost your house appraisal and add thousands of dollars to the value of your home.
Add a Bathroom
There are never enough bathrooms in any house, which is why we are always encouraging people to add one when they are looking into home remodeling projects. You may not think that you have the space for another bathroom but look at all those underutilized spaces or parts of any extra rooms. You may be surprised to find that area perfect for at least a new half bath.
Add an Outdoor Space
More and more people are looking to expand their homes by creating outdoor living spaces. Currently, this is the most popular way for a homeowner to add value to their house and add an extra touch to the entrance or back area. Moreover, if you do not have an outdoor living space, or yours is too small that only fits a couple of chairs and a table, you may want to consider this option for your next home remodeling project.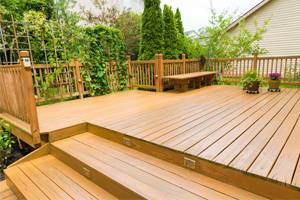 You can choose to have a patio or deck built, and it can be as large or as small as you want it. However, we do not recommend making one too large that overwhelms your yard when green areas are so desired nowadays. You may want to consider adding features like a fire pit or fireplace, an outdoor kitchen, or a pond or water fountain to help boost this area's value even more. You won't be able to recoup a significant amount of your money when you add an outdoor space, but you will see a considerable increase and make it appealing for home buyers in the future.
Install Energy Efficient Windows
Going green is still going strong, and everyone is always looking for ways to save money. One of the best and reasonably priced, home remodeling projects that you can choose is replacing your windows with energy efficient ones. Older windows can let cold air in and warm air out during the cooler months of the year. These type of windows will reduce your energy because your air conditioner won't need to work harder to keep your home at a desirable temperature.
ECO Home Builders – Renovations Increase Home Value
Call today for Onsite Estimate 954-665-0852
Follow us on Facebook.