Interested in Commercial Construction and Renovation Services?
Finding a trustworthy licensed contractor is a must these days as any renovation construction has to consider building standards, permits, and overall successful design. At ECO Home Builders, our commercial construction and renovation services not only have enhanced the layout of commercial businesses but also improve the employee's performance due to a change in their working environment.
Why Hire Us
At ECO Home Builders we are a full-service construction firm with a diverse portfolio of commercial, residential and retail projects in South Florida. Moreover, as a full-service general construction company, we offer our expertise in every phase of the building process. From the beginning designs phases and plans, specifications and permitting, all the way through the end of the construction process.
Our qualified and creative craftsmen crew and construction managers meet every individual client's need, with unique solutions and reliable professionalism. The range of program and style found in our work is proof of our commitment to that goal.
Commercial
Due to the size and intended use of these type of facilities, business owners require a construction management firm that provides the best value for the lowest cost per square footage. At ECO Home Builders we find the most valuable solutions to meet our clients operative and scheduling needs. Whether is a metal building, or steel frame construction, our qualified specialty crew members will get the job done right the first time.
ECO Home Builders has extensive experience in the construction of the following facilities:
Distribution Centers
Retail & Manufacturing facilities
Office & Warehouses
Development Buildings
And much more!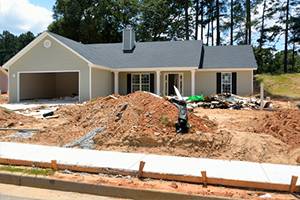 Residential
Our building company specializes in high-end residential construction and remodeling with a reputation for craftsmanship, fine home construction, and unique residential additions. We are recognized for our work in South Florida with the most innovative architects in the residential home building industry.
ECO Home Builders – Commercial Construction and Renovation
Focus on your business to make it grow and let ECO Home Builders pros do what they do best! We execute large, medium and small projects providing hands-on management to keep the project on time and budget. Call today for Onsite Estimate at 954- 665-0852.
Follow us on Facebook.